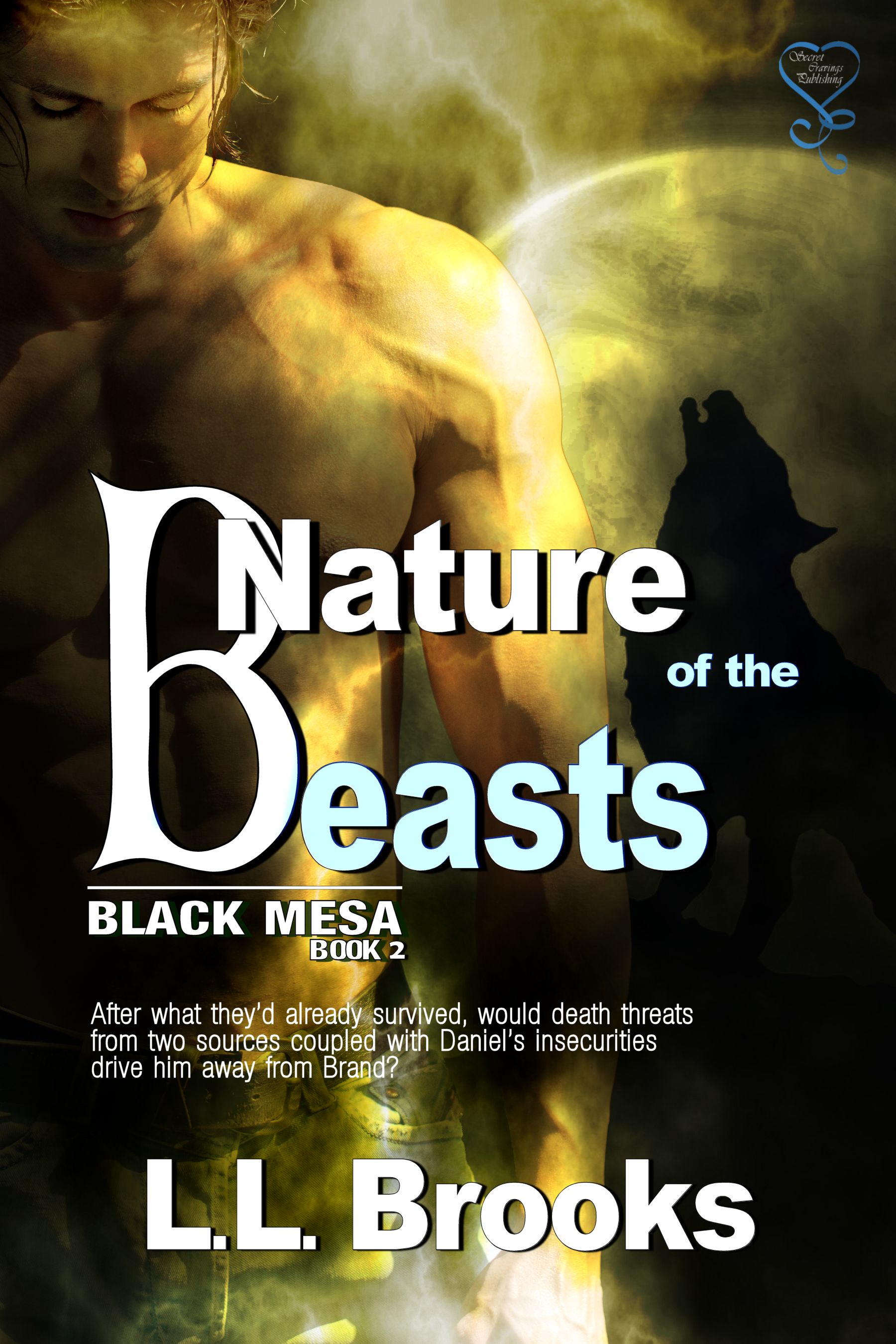 We're giving away a copy of L.L. Brook's M/M read,
Courage to Love
. All you need to do is check out her hot new release and tell us what is the name of the
wolf
shifter? Be sure to leave your answer in the comments along with your email!
Daniel and Brand's relationship survived the first six months of murder attempts and discovering Daniel was a sleeping cat shifter. They should have lived happy every after. The fates had other shocks and challenges in store for them with death threats, pressure for Brand to take the alpha position, a war brewing with Daniel caught in the middle, and Daniel's insecurities. Though Brand claims he doesn't want the alpha position, Daniel's certain his mate being a cat shifter is the real reason.
While the tempest grows around them, more and more of the wolves make demands on Brand for help, and another secret from Brand reveals itself, will their struggle to keep their love the most important thing to them be enough to keep them together for the happy ever after they deserve?
Win a copy of Courage to Love by commenting below! What is the name of the wolf shifter?