Most authors know the power of Bookbub but they're also aware of the expense and how hard it is to get a book accepted. Thankfully there are some very strong book promotion sites around that are more affordable and more likely to accept your book. We've rounded up the top ten. These all have a decent amount of subscribers and range from around $25 - $100. All of these have good feedback from authors but the top three appear to be the highest performers. Let us know if you try them out and what your experience is!
1.
Ereader News Today:
400,000 followers on Facebook, 540 followers on Pinterest
Must be: Available on Amazon
Free or on sale (unless listed at 99 cents)
At least 125 pages
Not promoted by them in the last 90 days
They will not post erotica or pornography
2.
Booksends:
Romance has over 44,000 subscribers, and erotic romance has around 16,000 followers
Please differentiate between romance and erotic romance to ensure submission guidelines are followed
Must have at least 5 positive reviews and an attractive cover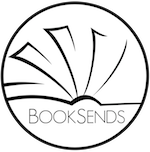 3.
Bargain Booksy
: The romance genre has just over 100,000 subscribers total
Be sure to consult the genre guide to list your book in the right sub genre of romance
4.
Genre pulse
: up to 100,000 subscribers
For paid books they must be $0.99 or under
5.
Read Cheaply
: 30-65 thousand subscribers for the romance sub genres
If it is erotic in any sense you must select the erotic romance sub genre
Book must be free or discounted by at least 50%
6.
Many Books
: 130,000 subscribers
They do not feature erotica
Must have at least 10 reviews in Amazon that are four stars
Must be free or over 50% discounted
7.
Reading Deals:
35,000 email subscribers, and 120,000 Twitter followers
Does not accept erotic materials
Books must have at least 5 reviews with a 4 star average rating
8.
Robin reads
: 30,000 subscribers
Must be free or $0.99 and a full length book
9.
Romance Reads
:65,000 subscribers
Must be free or discounted at 50%
Should have at least 15 reviews
10.
I Just Read It
: 8,000 email subscribers and 65,000 social media followers
Must be free or $0.99
If erotic in nature select the campaign for erotica
Don't forget, we offer promotional services only for romance and erotica authors from review management to newsletter promotion with over 17k subscribers to helping you with your social platform.
Find out more here.